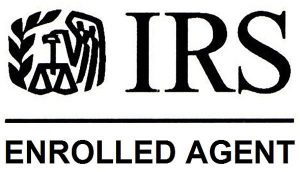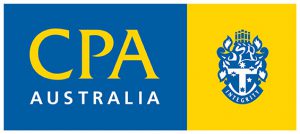 James Simango
CPA (U.S. Qualified), CPA Australia, B.Sc (Fin)(Acc), CGMA

James is a licensed CPA in both the U.S. and Australia. He specializes in cross-border tax issues between the U.S. and Australia.
James is a member of the American Institute of Certified Public Accountants (AICPA), CPA Australia, and is registered with the California Board of Accountancy, and the Virginia Board of Accountancy. James earned his Bachelor of Science in Finance and a Bachelor's of Science in Accounting from the Central Michigan University in the United States. Being both a U.S. and qualified Australian CPA, James brings you a more comprehensive view on your tax obligations and tax planning either in the U.S. and Australia.
Before founding USTaxCentral Australia, James was employed by Deloitte Tax, LLP in the U.S. (a Big Four accounting firm), First Banking Corporation, Standard Chartered Bank and Queensland Tax Pty Ltd.
Why Choose USTaxCentral?
Why use two accountants? USTaxCentral Australia will keep all your tax needs under one roof. We will prepare both U.S. and Australian tax returns. In an effort to try and keep all tax needs centralized because of the overlapping years between Australia and the U.S. , USTaxCentral Australia ensures that matters are not overlooked (which can easily happen when you use two accountants). This eliminates the danger of you being double taxed.
Based In Australia. We are based in Australia and we can work with you during your work hours. We understand Australian tax issues too.
USTaxCentral Australia is a CPA firm. The CPA designation is a mark of high professional competence, together with quality, and depth and breadth of accountancy knowledge. The CPA designation is associated with the best practice in accounting.
Knowledge and Experience. USTaxCentral Australia is an industry leader when it comes to U.S. and Australia cross-border individual and business issues. You are guaranteed to be working with highly qualified professionals who are used to dealing with business needs such as yours.
We believe very strongly that honesty and integrity are the glue that holds all relationships together. Trust is based on honesty, integrity and sincerity. We will always earn and deserve your trust.
We offer client focused We take time to make sure that our clients understand their tax obligations and help them plan for their future.
Peace of mind. As a professional accounting firm, we have a fiduciary responsibility to provide our clients with the highest duty of care in order to safeguard their interests. This gives you peace of mind that your financial affairs will be taken care of during your lifetime and long after you are gone.
We offer reliable and relevant business, accounting and taxation advice.